Faculties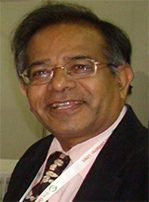 Shri Ajit Jayantilal Shah
Shri Ajit Jayantilal Shah is a Visiting Faculty in Export Trade & Training Institute (ETTI) MUMBAI. It's more than 25 years that he is an Associate Professor in our Institute. Over 40 years in the field of Exports and Imports as a Trainer and Consultant.
He is awarded with SME Excellence Award for 2011 by SME Chamber of India Presented by Dr. Subir Gokarn - Deputy Governor - Reserve Bank of India. Later Selected as a jury for JBG Business Awards 2021.
He is associated with All India Stainless Steel Industries, Bombay Industries Association (BIA), The Bombay Fountain Pen Manufacturers and Trader Association & he is an ex-editor of All India Import - Export Weekly Journal. With his immense knowledge, he had written 16 books, which includes "Advance Licence", "Taxation Management", "National Foreign Trade Policy", "Duty Drawback", etc. He is being invited by many Companies across the globe to conduct Company Training Programme.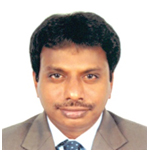 Shri A. Ravi Kumar
Shri Ravi Kumar is a visiting faculty in Export Trade & Training Institute (ETTI) MUMBAI. It's more than 20 years that he is an Associate Professor in our Institute.
Shri A. Ravi Kumar is a visiting faculty with various Management Institutes and Colleges offering courses on International Business . He also conduct seminars / workshops / training programs on subjects like Export Management , Import Management , Foreign Trade Policy , Finance for Non- Finance Executives , GST Laws & Procedures etc. He is working as a senior officer in an Export Promotion Council under the Government of India . He extensively interacts with the Ministry of Commerce & Industry , Ministry of Textiles and the Ministry of Finance and other Government bodies on various Policy related matters . He has got a deep knowledge of International trade and is well versed with the Foreign Trade Policy, Banking & Finance , Direct & Indirect Taxation , Customs Laws , RBI Regulations, Trade Defense Measures like Anti-dumping & Safeguard investigations , Rules of Origin, Free Trade Agreements (FTAs) / Bilateral Trade Agreements , GST Laws etc. and International Marketing . He has travelled abroad extensively for export promotion and has visited countries like Germany ,Poland, Australia , Japan , China, Turkey , South Korea , South Africa , UAE , Saudi Arabia , Pakistan and Iran . He has worked in the Industry and have got rich experience in handling all aspects of exports & imports including export marketing having worked in senior positions such as Export Manager, Head of the Shipping Department etc.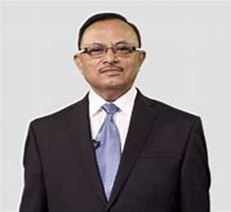 Shri Eknath Birari Sir
Specialisation in Foreign Exchange, FEMA-1999, NRI Banking, Risk Management, ALM, International Trade Finance, LC, UCPDC, ISBP, ECB and Trade Credits, Commercial and Retail Banking.
Joined Oriental Bank of Commerce in 1979. Worked in various positions at different branches of the Bank. Superannuated from Bank's service in January 2014.
1987-2003 worked as incharge of Export and Import Departments of the same bank's Overseas Branch in Mumbai.
Implemented SWIFT Project in 1991 and imparted training on SWIFT to Bankers from almost all Banks in Mumbai.
Specially conducted workshops on "How to start Import Export Business at Pune, Nanded for SME Chamber of Commerce, Mumbai".
Conducted workshop for SWIFT at International Banking Division of my Bank and at FEDAI, Mumbai (Foreign Exchange Dealers Association of India.), EXIM Bank, Specialised training programme on Foreign Exchange for one week for officers of Bharat Co-operative bank. Has taken sessions on International Business at Federation of Indian Exporter's Organisation (FIEO) Taken a special session for new entrepreneurs at World Trade Centre, Cuffe Parade, Mumbai & for SSI Entrepreneurs at SSI Centre Andheri.
Visiting faculty to almost all Bank's Training Colleges in Mumbai and RBI' training college in Pune (NIBM). Since 2003 to Jan 2014 Posted as a Senior Faculty at Bank's Specialised Forex Training College in Mumbai
Taking sessions on International Trade Finance, International Marketing, International Business Management, Risk Management for MBA students at Agrawal Institute of Management
Visiting faculty at African Study Centre, University of Mumbai, World Trade Centre, Cuffe Parade, EEPC, Dombivli Nagari Sahakari Bank for general banking, Basin Catholic Co-op Bank, Vasai for general banking, Bharat Co-op Bank Ltd for general banking, Maharishi Dayanand College, Parel; Swami Vivekanand College, Kurla; Nagindas Khandwala college, Malad; H.R.College, Jaihind college for International Banking, Innovative Banking, Central Banking International Business Management for T.Y.B.com students; BSE institute for MGFM, MFT and PGPBF.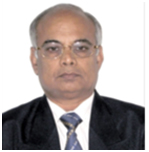 Prof Arvind Narayan Khedkar
25+ years' work experience as an Engineer, General Manager (Marketing), Professor, Dean (Academics) and Director (In charge) of educational institution.
Industry Experience in the last 25 years:
M/s. Bilwara LNJ Group of Industries General Manage (Marketing) in HEG
M/s. Mukand Ltd , M/s.Krishna Steel Industries
Teaching Experience till date
N L Dalmia Institute of Management

13 years as Dean Academics
Executive Programs conducted

More than 150 Programs in the field of International Business.
Faculty at NACEN for conducting programs in FTP for Assistant Commissioner, Superintendent and Customs officers.
Faculty at EEPC
Faculty at ETTI (More than 10 Year)
Also conducted program in Soft Skills Development.
PROF ARVIND NARAYAN KHEDKAR is a Visiting faculty in Export Trade & Training Institute (ETTI) MUMBAI. It's more than 8 years that he is a visiting Faculty in our Institute.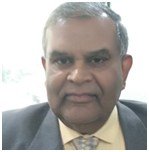 Shri. S.N.N. Murthy
Shri S.S.N. Murthy is a Visiting Faculty in Export Trade & Training Institute (ETTI) MUMBAI. It's more than 20 years that he is an Associate Professor in our Institute.
Experience:
Stint with Union Bank of India for 35 years and elevated to the rank of Dy. General Manager, in-charge of its Risk Management Department.
Senior Vice President, Indian Banks' Association, Overseeing the Risk Management, Accounting Practices and Financial Inclusion of the Banking Industry – 3 year's stint.
Worked as Banker Faculty, Institute of Banking Personnel Selection for developing Banking & Finance Questions for Competitive Exams – 4 year's stint.
Resource Support to Indian Institute of Banking & Finance, Mumbai and Indian Merchant Chambers.
Worked with N.L. Dalmia Institute of Management Studies and Research, Mumbai as Associate Professor Banking & Finance for nearly 4 years.
Presently working as Visiting Faculty of Finance in number of reputed Institutes such as Chetna Institute of Management, SNDT University, Indian Institute of Banking & Finance, BSE Institute.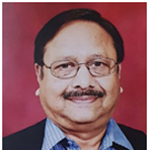 Shri R. K. Gupta
Shri R.K. Gupta is a faculty in Export Trade & Training Institute (ETTI) MUMBAI. It's more than 25 years that he is an Associate Professor in our Institute.
He also conducts Seminars / Training Programmes/ Workshops on Export Finance & Banking, FEMA-1999, INCOTERMS, Exports Procedures & Documentations etc.
He was working with Bank of Maharashtra for more than 38 years and retired as Asst. General Manager from the same bank.
He is having deep knowledge of Exports Finance and Banking, RBI Rules and Regulations, Exports Procedures and Documentations.
He is also offering consultancy on Export Import to beginners to setup their Export Import Business.
He is an active Lion Member for over 26 years and associated with The International Association of Lions Clubs.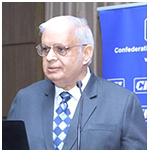 Mr. S.M. Chaturvedi
Mr. S.M. Chaturvedi M.com., LL.B(Gen.), P.G.D.B.A., P.G.D.E.M., P.G.D.P.R., P.G.D.I.R., & P.M) is a management consultant in International Business besides being a visiting faculty with leading Institutes of Management in India, organizations and Banker's Training Colleges ,besides Ahmadabad Management Associations, MSME (Rajkot), FIEO (Mumbai / Delhi).
He is corporate trainer and Motivational speaker who has conducted more than 5500 seminars / Webinars on all India basis besides over 260 In-company Training Programs.
He possesses over 17 years of Corporate experience and over 34 years of consultancy experience catering to corporate cliental.
Other Faculties
They are having well over 15 to 20 years of working experience are dedicated and have love for teaching. They are always ready to explain to our participants anytime during and after courses are over.
They are executives consultants & managers working with different multinational/Multicror Blue Chip Companies.
They are practically involved in day-to-day working in the related field, they explain you with latest information and examples.