Why Export Import Management Course Is Important?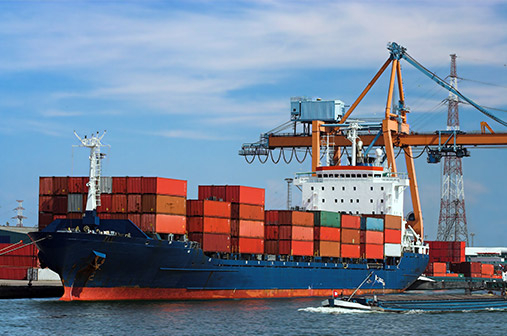 Export indicates supplying goods or items from own country to other countries and import deals with the buying or getting in goods and products from different countries to one own country. As there is a rapid development in global market, new trends in trading have been launched. Trading in different countries is quite easy and convenient because of today's smart as well as intelligent technology. The import export market has gone through vast alteration over the years. It offers a wide range of rewarding chances for the candidates who want to connect themselves with the import export business.
There is a vast scope in import export management in Trading Houses, Development, Export Processing Zones, Marine Insurance Companies, Export Promotion Councils and Export Oriented Units with other such fields and organizations Authorities & Commodity Boards, Export Department of Companies.
The course scenario of Export Import Management is as follows:
Global Trade Scenario

It makes you study on concepts such as competitive global strategies; Rewards of Import-Export in the Business Strategy; Trade statistics and import export trends in different continents and few topmost countries.

Export

The concept of export; the basics of sustainable exporting; completion in the export field, basic problems faced in the export process; evaluation of foreign distributors for export; risks involved in export; the vital things for success of any export business; problems related to insurance and risks; documentation in the export procedure.

Import

The concept of import process; the basics of sustainable importing; how to handle the global supply chain; information about logistics and foreign exchange; requirements in the importing business; common issues faced in the import procedure; documentation in the import procedure.

Assessment of Market

How to go about choosing sustainable global export and import markets; tariff and non tariff trade barriers; information about agreement, assessing the changing market trend; knowing the opportunities available in the global market; the obstacles and barriers involved in the import export business.

How to create a grip in the import export business

Knowing and development of alternative channels to make a position in the global market and to raise ones sales channels; how to select and associate channels and agencies and tie up with them for distribution of goods; how to improve one's market presence through the distribution channels; EXIM policy framework.

The import export procedure

Giving knowledge related to the process of shipping; how to maintain the documents, costs, landed costs, brokers; information about the basic conflict problems linked in export distribution; how to manage inventory for import and export; packaging matter and problems connected to export and import; information related to shipping glossary; General Provision of Import, Import restrictions.

How to identify

It gives knowledge on how to identify the right people and place for developing the export import business; details about issues related to agents, packaging, insurance, brokers, customs, ware house management, port and trading zones.

Financial matters

How to understand and evaluate competitiveness in costing; how to make sure timely payment receipt; details about pricing, position in the global market, credit terms & regulations and credit risks; information about payment terms, banking, interest rates, inflation, taxes; Foreign Buyer LC Instructions.

Execution

How to make creative as well as competitive strategies; management of distributors, inventory, costing, discount and documentation; the way to make long lasting relations with clients.

The student who wishes to take up this course and training must have completed graduation from a well known university or institution. Students appearing for their final year of graduation can also apply for the course. Person with a MBA degree or merchandise diploma or degree will be an added advantage.